One of my nieces recently had her first bday. I couldn't resist making her a couple of embellished shirts.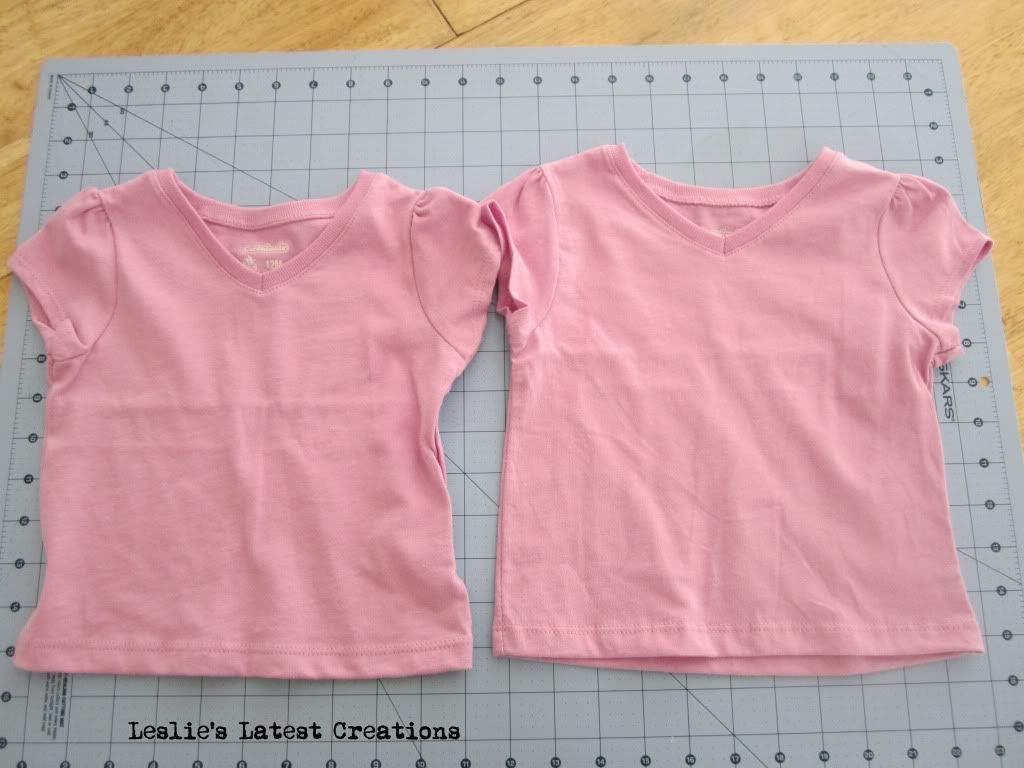 I purchased 2 of these light purplr shirts, and then proceeded to cut one of them into strips. I ruffled the strips, then sewed them on. I used the same design here as I did for my
Watermelon Pink Tee
.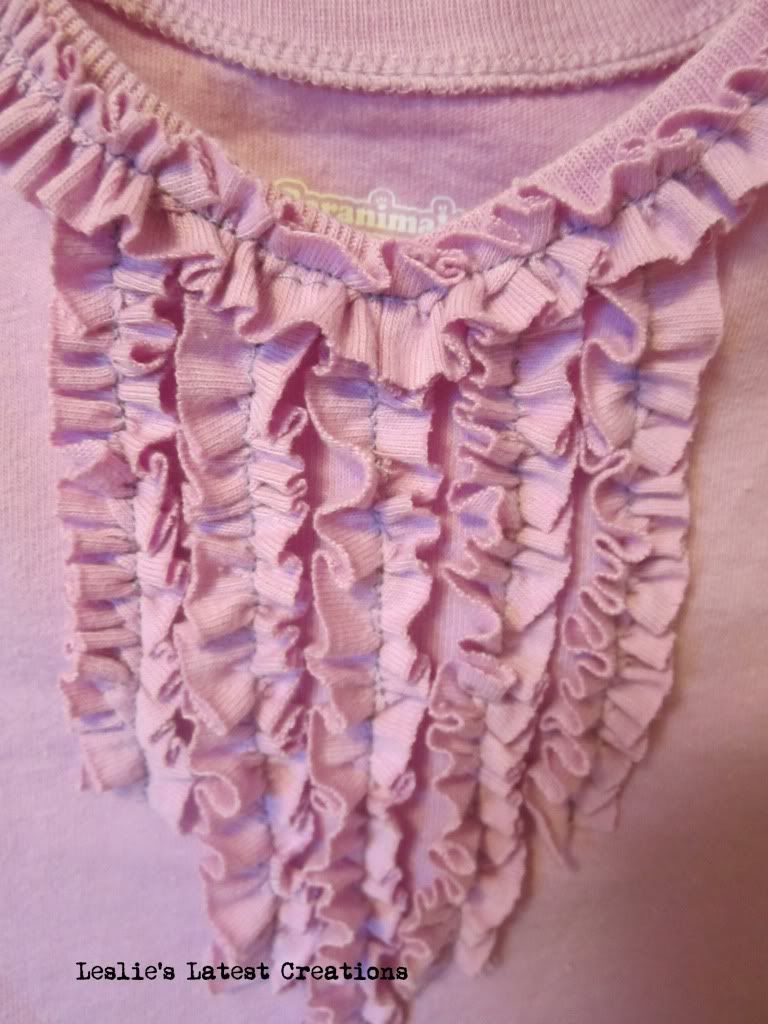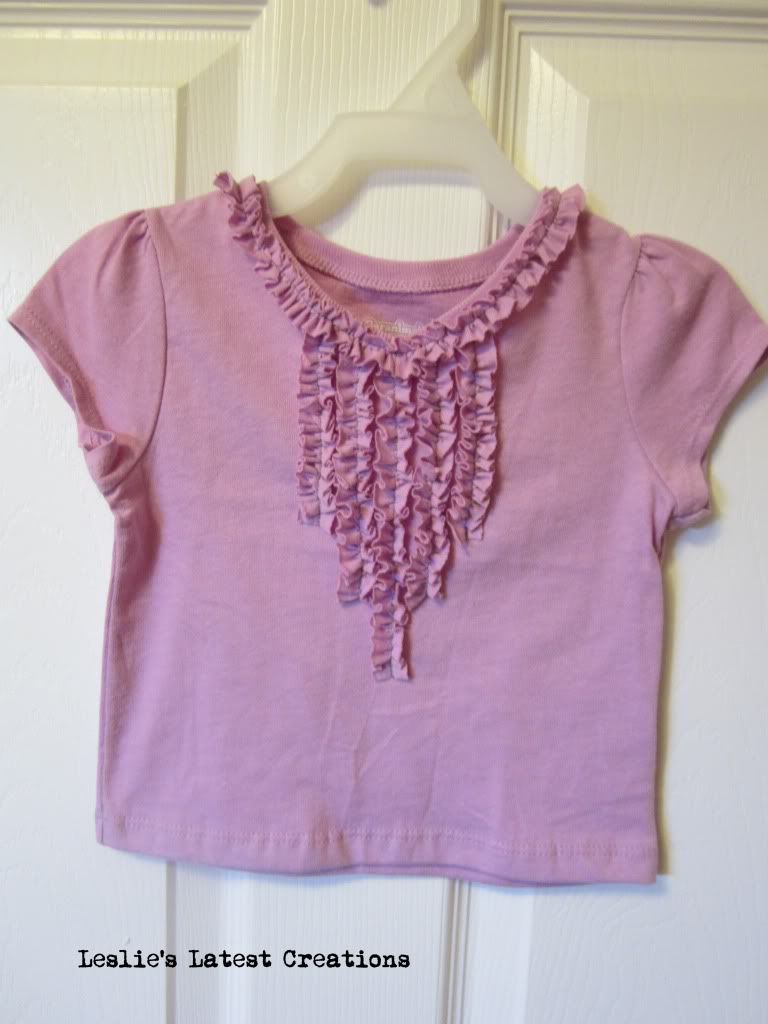 I think it's cute and if I were a 1 year old, I would wear it!
The second shirt is actually more like a light cardigan.
I made a few little rosettes from some scrap yellow and gray knits. I sewed them onto the left side.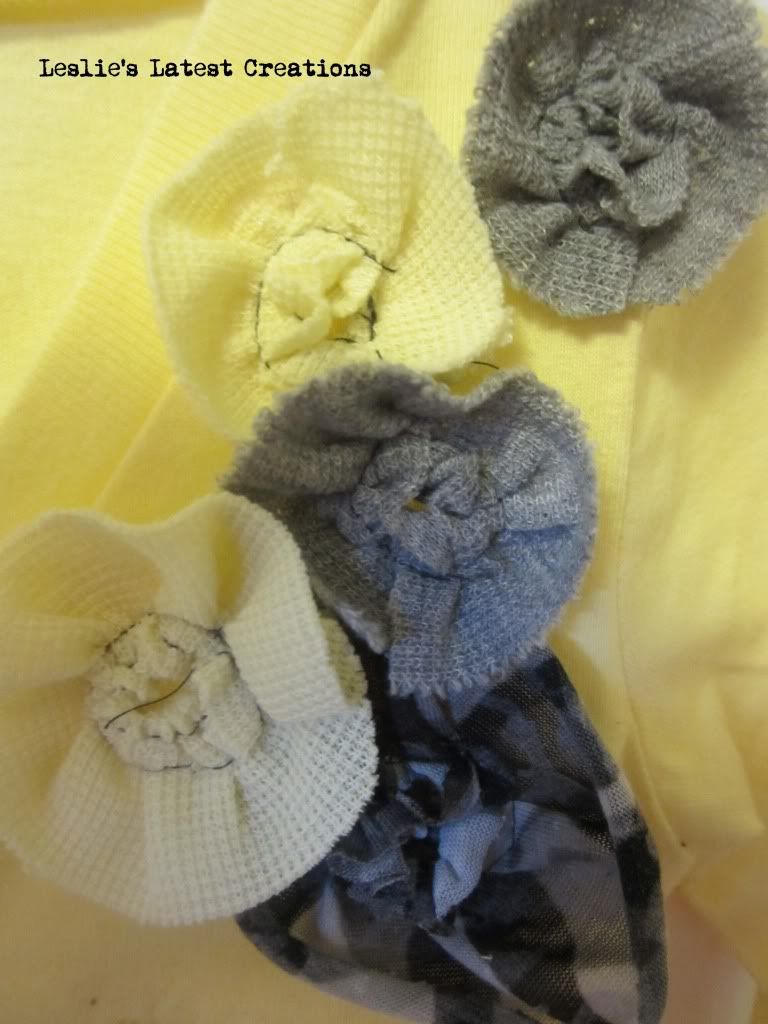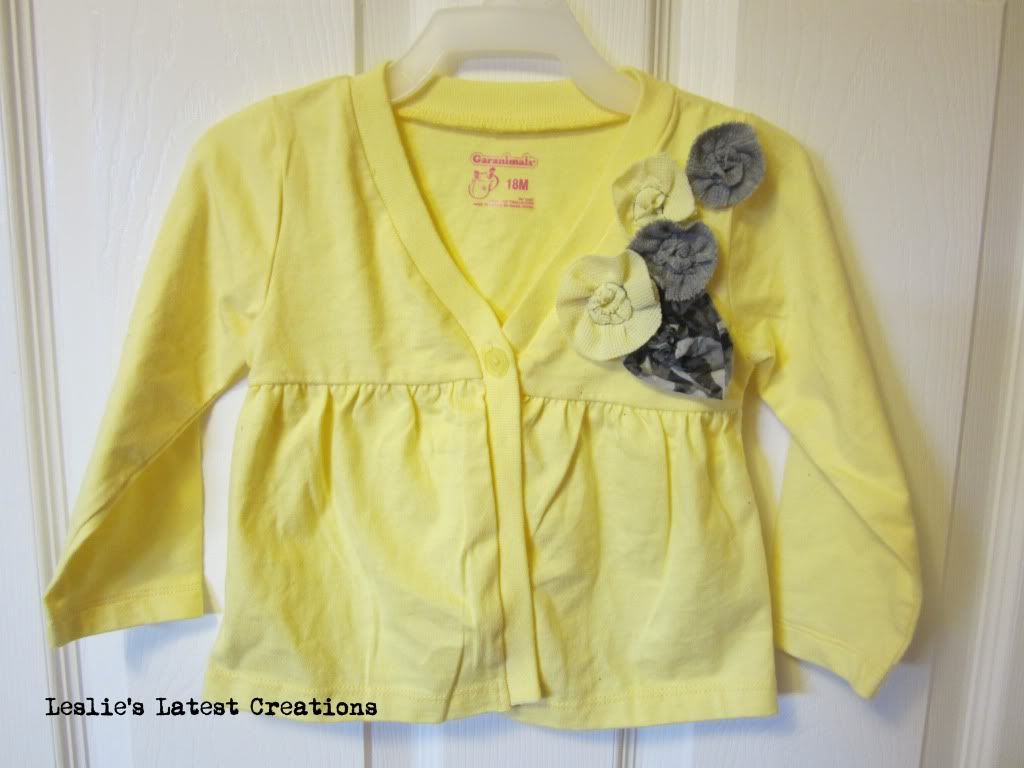 I think this one is fun because its a grownup color scheme on a little toddler!
I think she looks cute.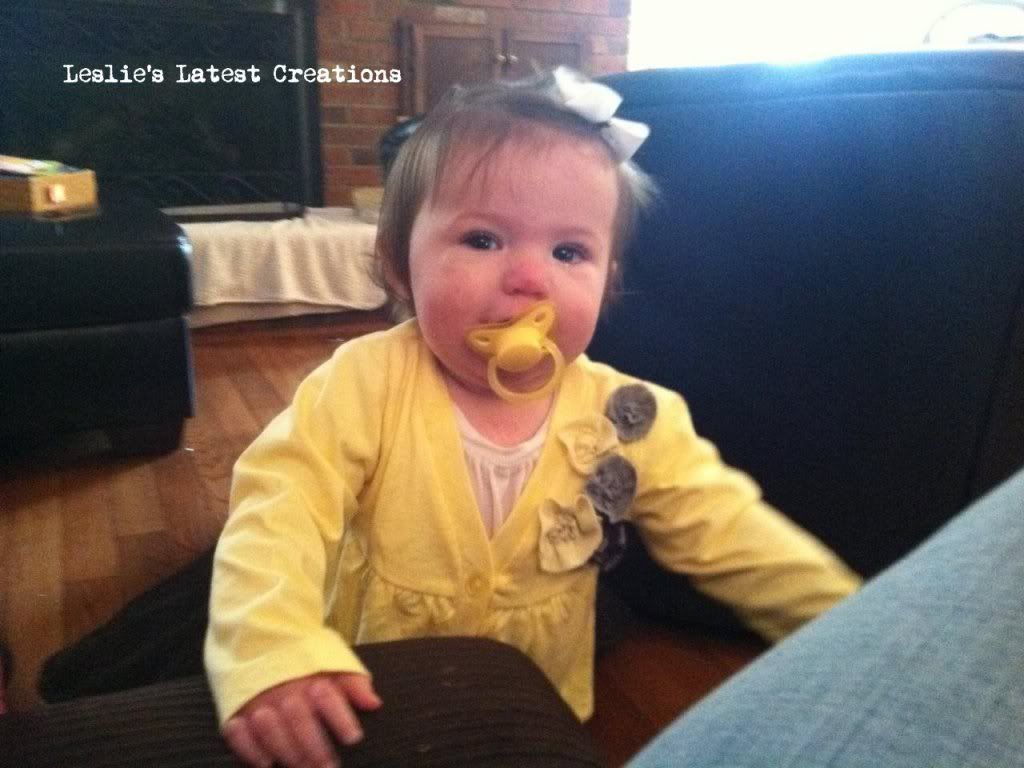 I frequently participate in
THESE
parties.