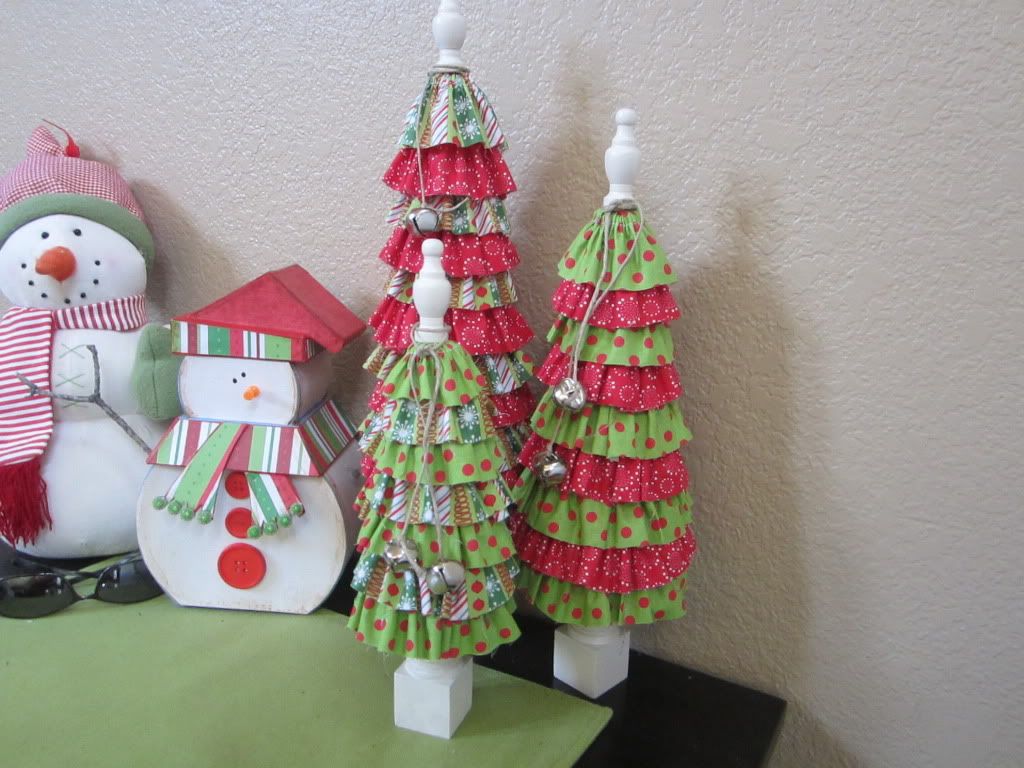 One of my ward's RS Fabulous Friday crafts this year were these Ruffled Christmas Trees. I made them back in October, but I didn't feel like posting about a Christmas craft when i was still in the midst of creating Thanksgiving stuff.
Theses were super easy to make. We had the option of using taupe ticking that the instructor would purchase and ruffle for us, or we could bring our own fabric. I naturally picked my own fabric. I love the bright greens and reds.
The trees are made with styrofoam cones glued to wooden candlesticks that I painted cream. Then you attach the ruffles. Most people hotglued their ruffles. However, I decided to use small push pins. I thought it might be easier and I wouldn't accidentally melt my styrofoam cone. I was done in a snap!
I love these little whimsical trees.