I always think its a little goofy to build a master suite without a door going into the bathroom.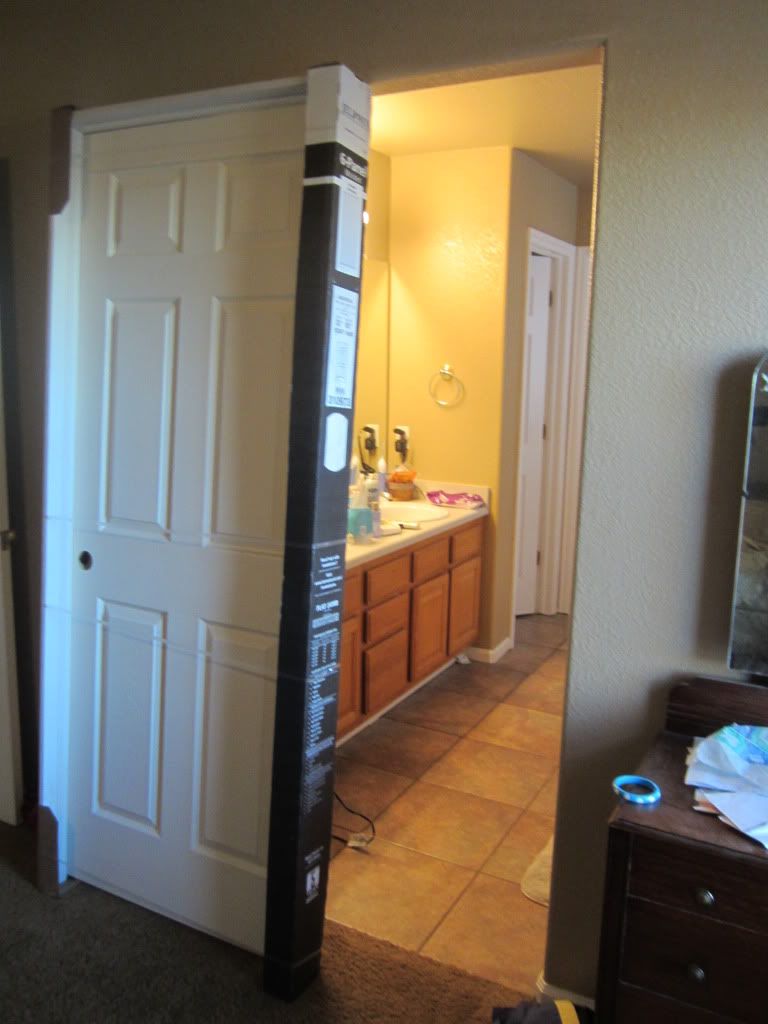 In our house, the master bath didn't have a door, and it drove me nuts! If Mr. Right was getting ready for work before I got up, the light and the noise would inevitably wake me up. Grrr!
So, we decided to install a door going into our bathroom. I'm getting ready to fully redecorate our master bedroom, so this was the perfect time to add the door.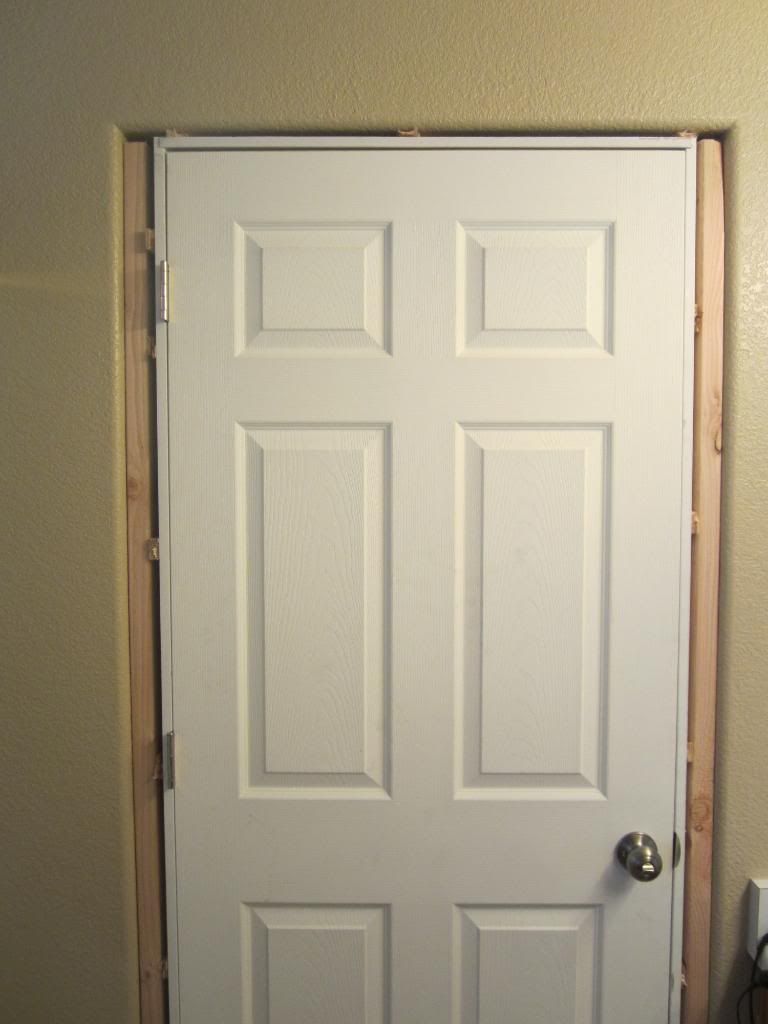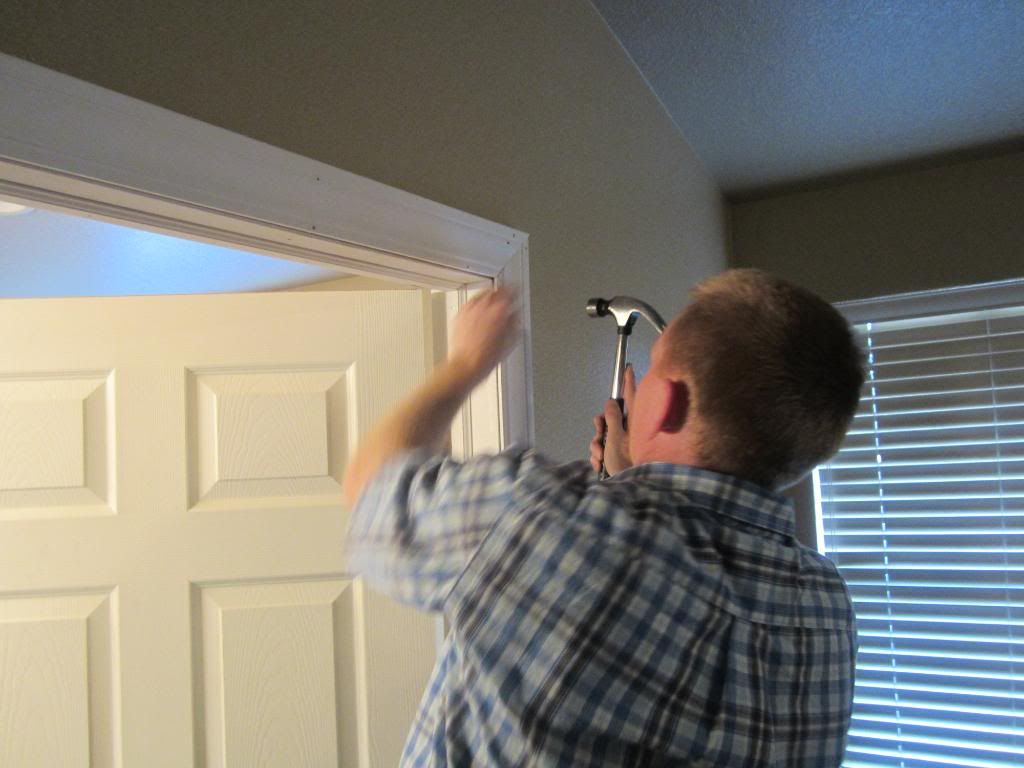 I think Mr. Right did a fastastic job! Thanks honey!
It is so nice to be able to shut the door and have a little privacy! I still need to paint the door and the trim, but I am waiting until I am ready to paint the whole room. I want to add some woodwork and trim to the walls, so I will paint everything then.
On a less glamourous note but just as exciting to me, Mr. Right also replaced the hinges and the door knobs to the closet and water closet doors. They were the dated shiny brass. Now, they are a beautiful brushed nickel.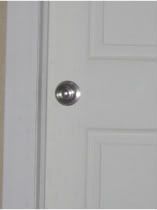 We plan to gradually make our way through the house replacing the brass fixtures.