Guess where I am right now?
The Happiest Place on Earth.
That's right. We are at Disneyland.
So, of course I had to make shirts for our vacation. In fact, I made seven of them. Matching shirts for my boys, my parents and Mr. Right and I.
I purchased 7 red tshirts and a couple of bleach pens. Then, I searched for an online coloring page with Mickey Mouse. There are hundreds to choose from. I grabbed one I liked.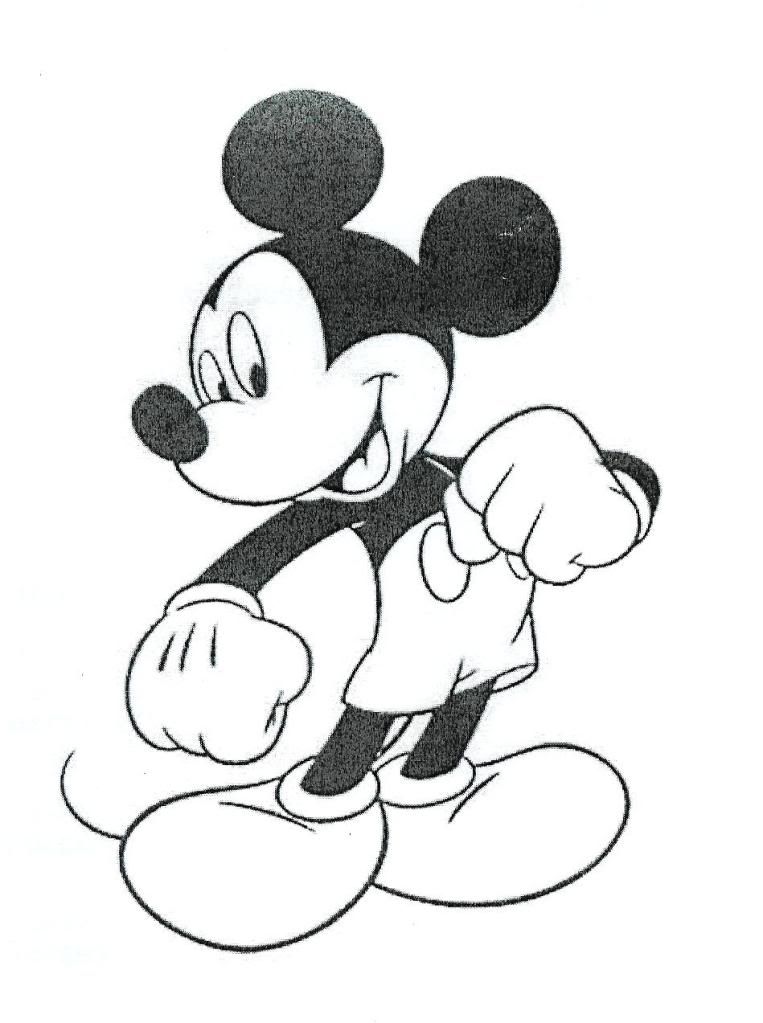 Then, I enlarged his head. With a fabric marker, I traced the outline onto each shirt. I inserted a sheet of wax paper into each shirt, so that the layers weren't touching. Then, I colored the shirts with the bleach pens.
I let the bleach soak into each shirt for about 10 minutes before rinsing it off and washing the shirts in the washing machine.
And there we have it. Mickey Mouse Tees. On some of the shirts,the bleach started bleeding through, so the lines are a bit fuzzy. So, I wouldn't make a super intricate picture if I were you. Also, outlining is way easier and neater than trying to color something in.
I
loved
loved
loved
having matching bright red shirts for everyone. It made it so easy to find one another in the crowds. I am definitely planning on matching shirts for every day next time we come to the park. This was a super fun and easy project. I'm already planning on making the kids Darth Vader and Buzz Lightyear shirts. I love these Mickey Mouse shirts. This will be fun to wear and remember such a fun family vacation.