My sister's wedding reception was held in a local clubhouse. The setting was gorgeous, but there were a few unsightly plaques on the outside doors stating things like the clubhouse hours which didn't really set the right mood. So, we wanted to cover them up. Kellie's theme was garden party, and we had burlap a plenty. I used some of it to make signs to hang in front of the plaques.
I think the signs ended up looking gorgeous. I made 4 signs with freezer paper stencils, burlap and grapevine branches. If you have a cutting machine, it would be super simple to make the stencils. I don't, so I made them by hand by tracing the design onto the freezer paper and then cutting it out with scissors. I stenciled "Kellie and Brett", "Together Forever" and a monogram that my sister created for the signs at the front door. Then I attached a grapevine branch to the top and hung them in front of the plaque.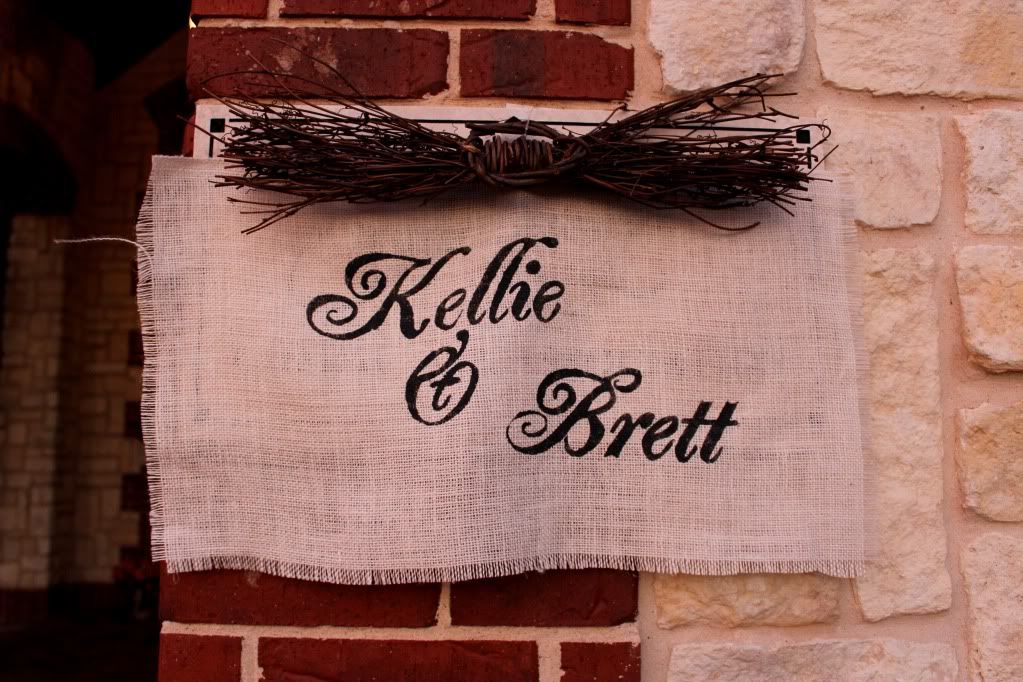 My sister created a candy bar for the party favors, so I made a "Thank You" sign to hang above the candy.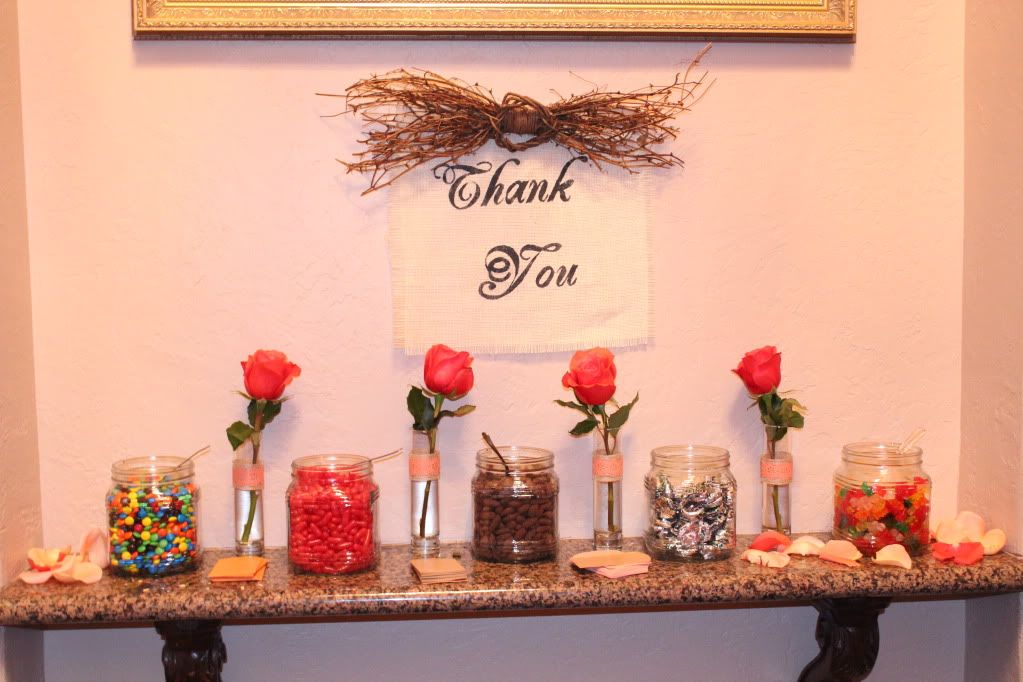 These little signs added such a cute decorative touch. Kellie plans of displaying the signs by framing them in funky colorful frames to put in her new home.
I've linked up to: Today's Creative Blog and House of Hepworths