I've had my eye on this skirt since July, when Jen posted the tutorial for the
Ice Cream Social Skirt
on icandy handmade. This skirt was actually my first pin on pinterest!
Today I decided to sew my own.
I think with my fabric choice of green and blue stripes, my skirt looks like it belongs in an academic setting, rather than an ice cream parlor, but I love it!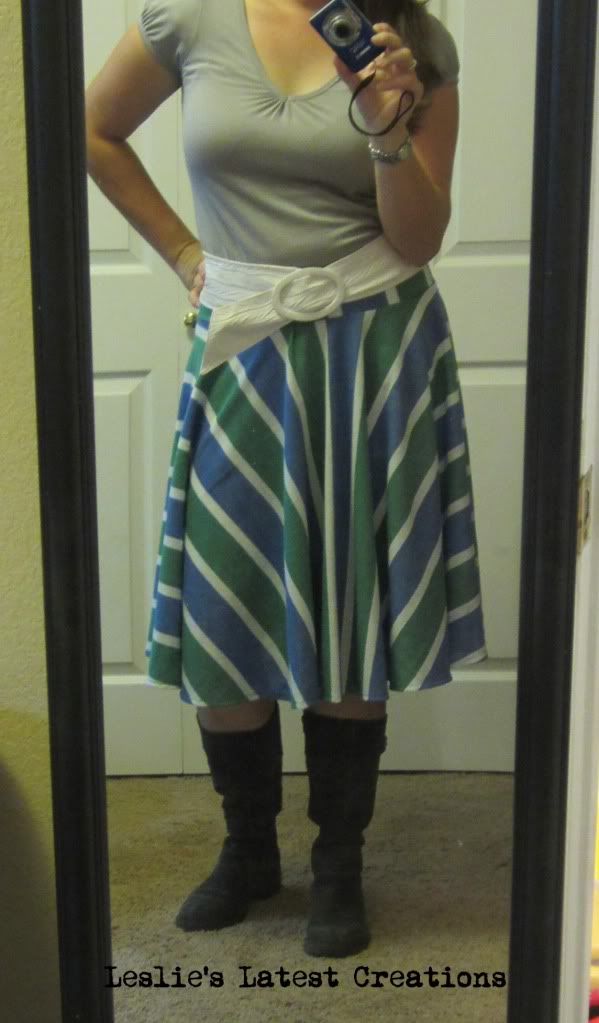 This was such a fun, fast skirt to sew up. I hope I can find another striped knit to make another.
I am participating in these
Parties
this week.