I feel like I've been really productive lately as well as keeping up with all of my responsibilities as a wife and mother. I've been working on redecorating my master bedroom, but I haven't let all the housework slide either. I'm feeling rather pleased. I've been anxious to get started on my room for some time. I finally decided that I was never just going to have a couple days with nothing better to do; if I wanted to redo my room, I was going to have to carve out time. So, I've been working on painting and projects during afternoon naptimes. I still have a lot to do, and can't really reveal too much, but here is a peak at the duvet I've been sewing for the bed.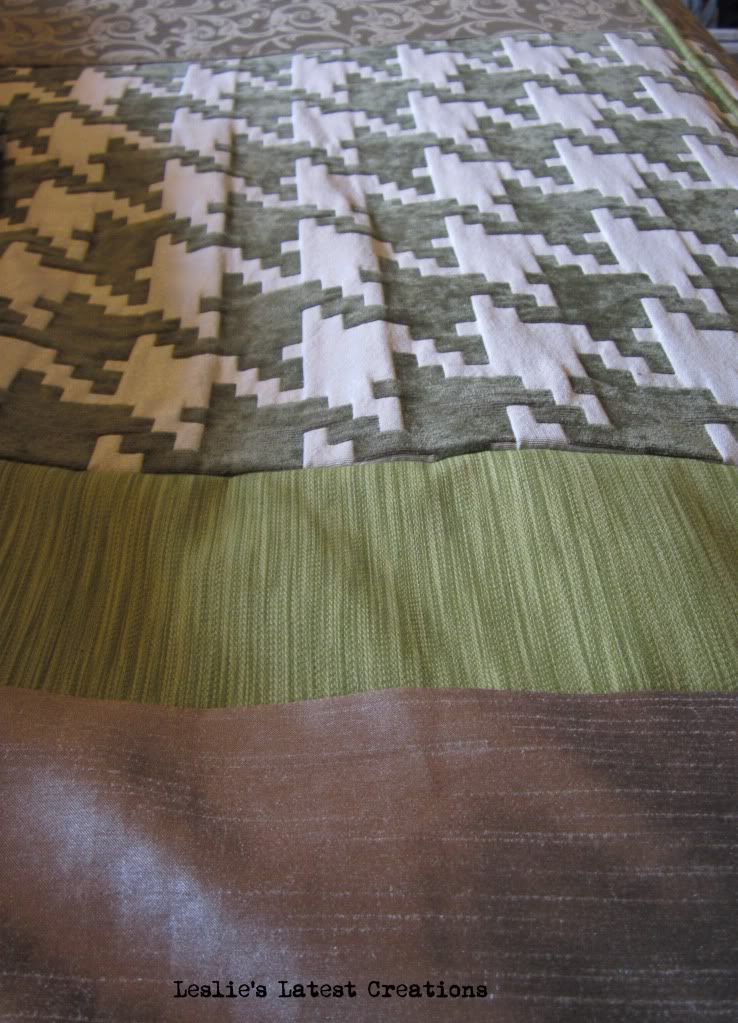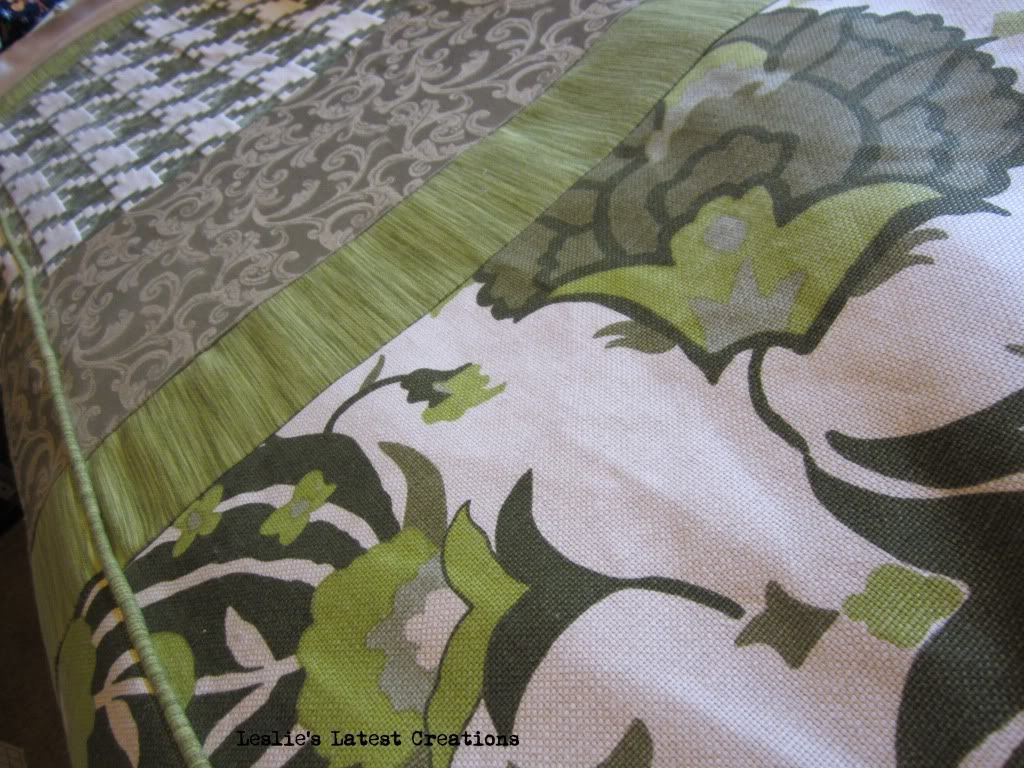 I just love the mix of colors, patterns and textures.
I've been working on painting the room for the past week. I still have a ways to go, but I love the changes so far. (I know most people can probably get a room painted in a couple days tops, but it's taking me a bit longer since I'm really only able to work on it for a couple hours a day, and I didn't get to it at all during the weekend. I'm just too busy with my family during my hours off work.)
The first thing to go with the current paint job was the ceiling paint. The entire house was sprayed this caramel beige color before we moved in, including the ceilings.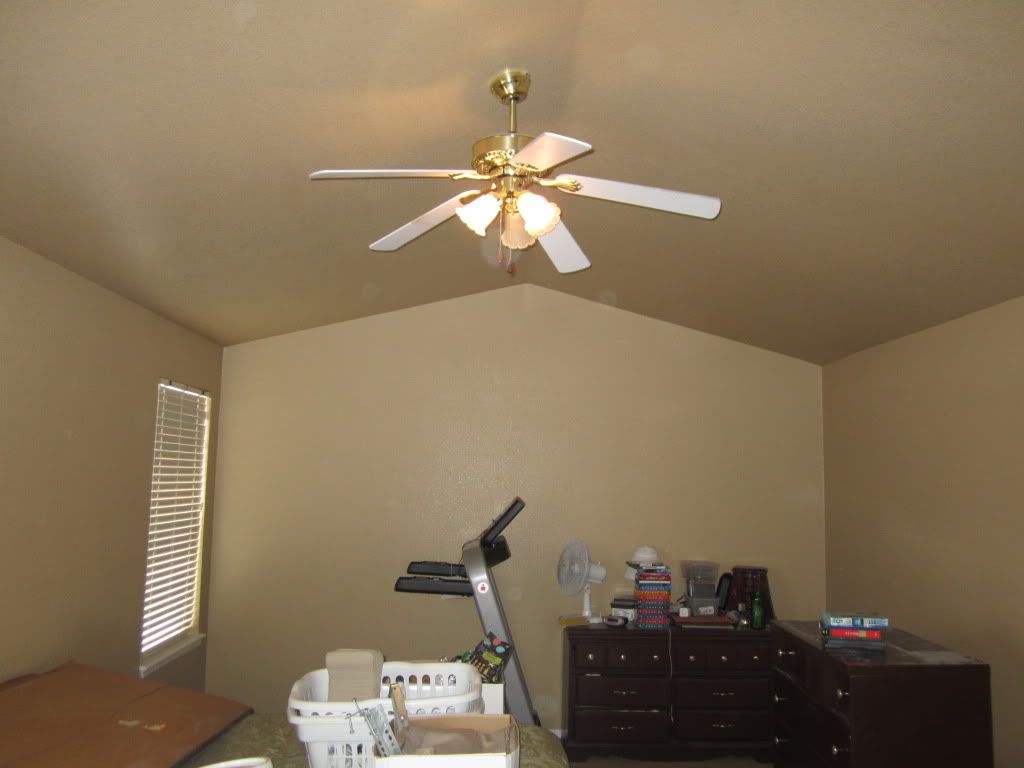 I'm not opposed to color on ceilings, but really this is just too dark and dreary, especially in a bedroom.
So, I repainted the ceiling a standard white. I love having the ceiling white. It makes the room feel so much larger and airy. It's so much brighter!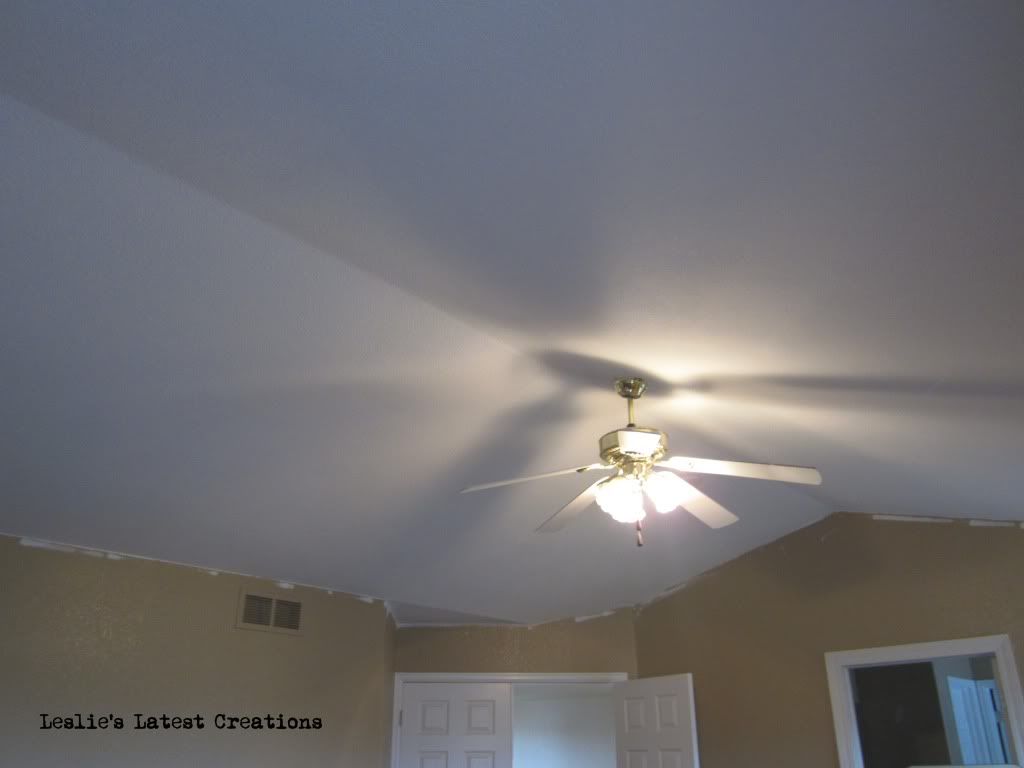 I'm currently working on the walls. I think they will be finished tomorrow, so expect some pictures in the next couple of days. I really can't wait to reveal them! I love the way paint is transforming this room.